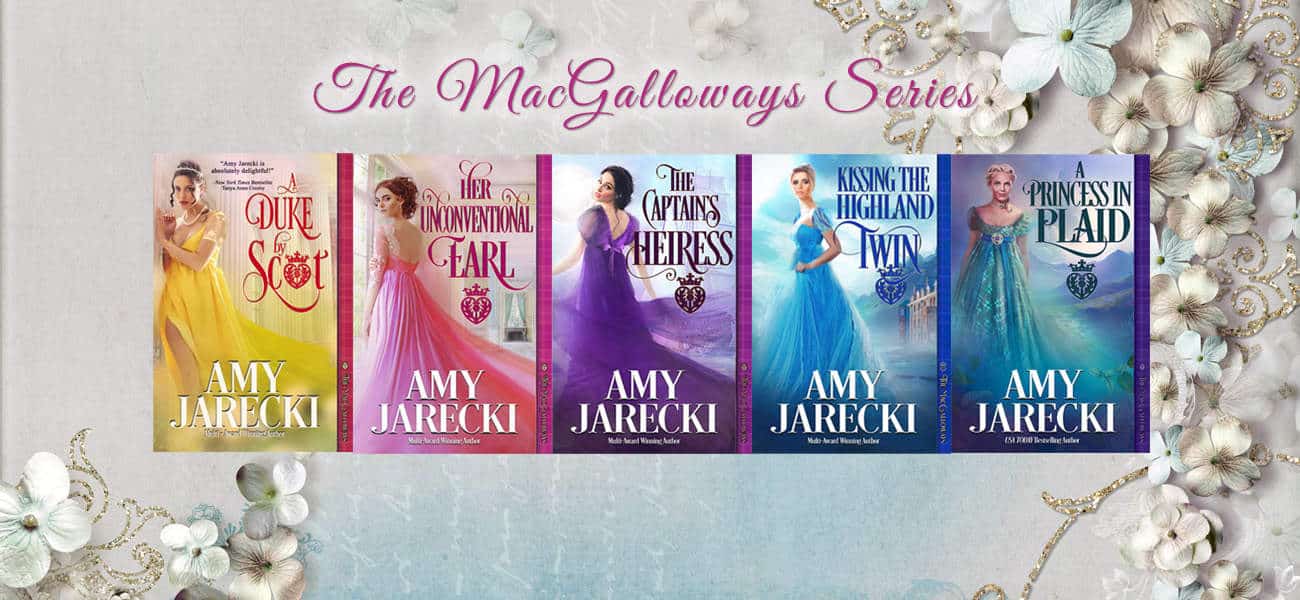 Enter below for a chance to win an e-book download of A DUKE BY SCOT! Five winners will be chosen in October. I'm also excited to announce that the release of A PRINCESS IN PLAID has been moved up to October 3rd! Pre-order now and be the first to read!
"Magnetic, sexy romance is at the heart of this novel, made complete with a cast of richly depicted characters, authentic historical detail, and a fast-moving plot." – Publishers Weekly
To stay abreast of new releases and book specials, join Amy's newsletter.