Her Unconventional Earl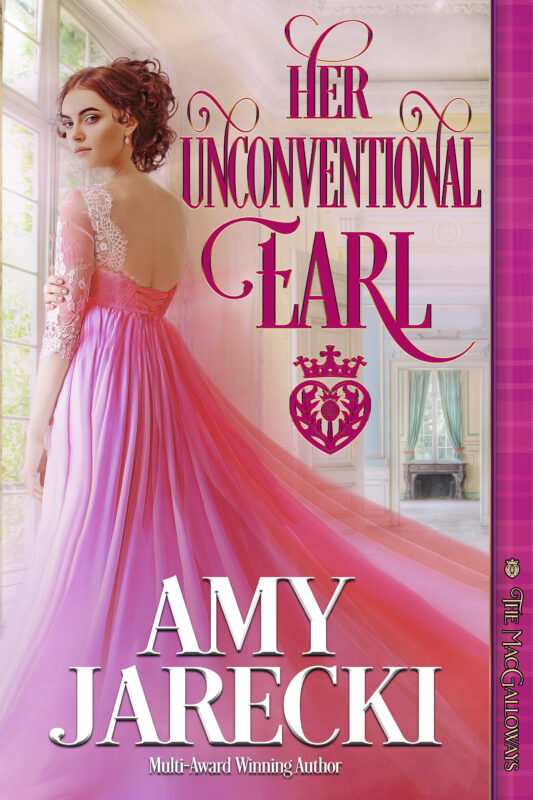 "Amy Jarecki has hit a home run with this story and these two very awesome characters." – BookBub Reviewer
Lady Charity MacGalloway likes little dogs, long country walks, and summer cloudbursts, but she wants absolutely nothing to do with the Season or balls or the pompous heirs trolling the marriage mart.
Harry Mansfield is not only the town of Brixham's butcher, he's also a boxer, and he's about as far removed from polite society as any man can be. But when Lady Charity steps into his shop, she manages to take everything he thinks he knows about women of quality and turns it upside down.
Her Ladyship not only employs him to repair her stable's roof, she cunningly negotiates an agreement where Harry's sister receives reading lessons in exchange for very surreptitious boxing lessons. All goes well until Charity is spotted attending one of The Butcher's fights. Immediately, her family shuffles her to London to mitigate any hint of scandal.
As a new Season begins, Charity does not ally herself with the hopeful young ladies looking for a match. Neither does she want flowers, sonnets written in her honor, nor carriage rides through the park. She desperately desires Harry Mansfield, regardless of if he labors as a butcher or a boxer, and she will stop at nothing to make him hers.
Order Now!