Highland Dynasty Boxed Set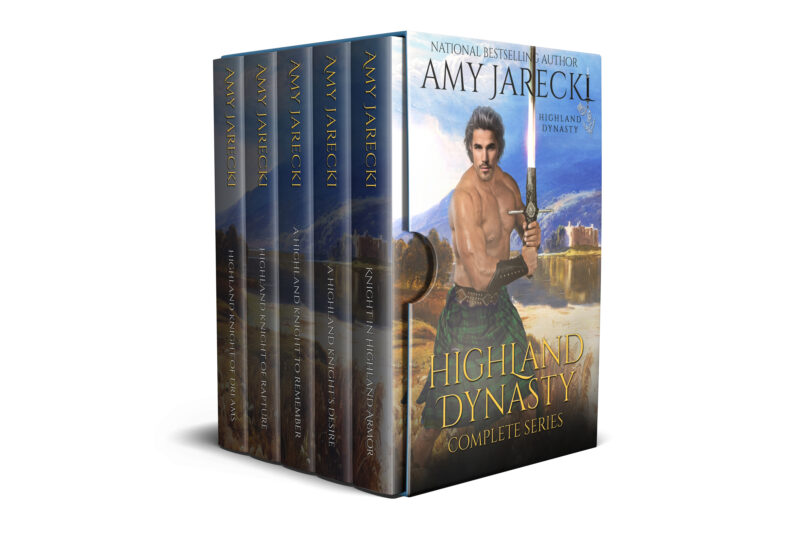 Read the complete Highland Dynasty Series in one set of magnetic, sexy historical romances.
"With passion, precision, and consummate skill, Jarecki has penned an adventurous romance that is greatly enhanced by an exquisite depiction of life in the early 18th-century Scottish Highlands. Beautifully done."―Library Journal on The Highland Renegade
"Jarecki further enhances her reputation for crafting stellar Scottish romances by giving readers a knockout love story, with an action-packed plot richly imbued with colorful period details and a perfectly matched hero and heroine whose sensual exploits are hot enough to warm the coldest of Scottish nights."―Booklist on The Highland Renegade
"Flirtatious, sensuous romance and adventure fill the pages of this mesmerizing historical, and the undercurrent of Jacobite rebellion raises the tension."―Publishers Weekly on The Highland Renegade --This text refers to an alternate kindle_edition edition.
Order Now!