Defenseless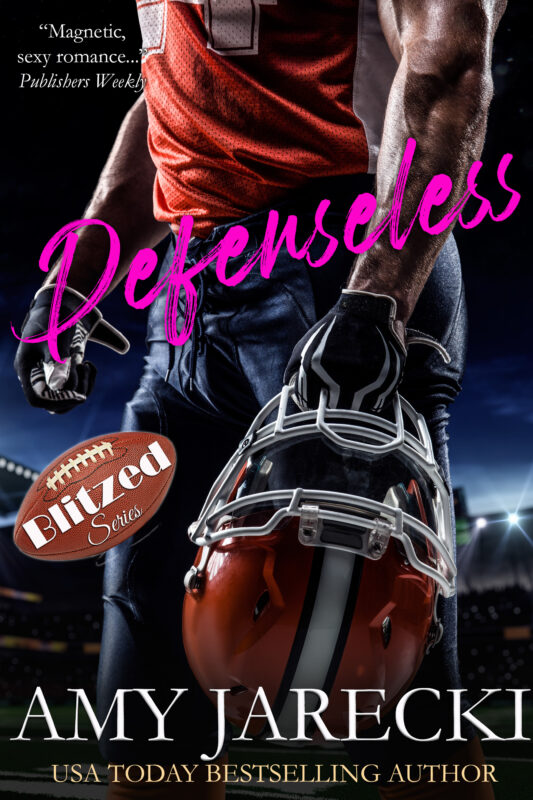 Not only are women totally off limits, there's no way Cade is about to fall for his tutor!
After Cade Williams, the best tight end Madison University has ever seen, is acquitted by a jury and reinstated by the dean, he is determined to focus on three goals:
Help his team win a bowl game,
Ace his exams and, most importantly,
Women are completely, utterly, and irrevocably off-limits.
Strait-laced accounting major, Vivian Ellis, hasn't watched a complete game of football in her life. And when she receives her tutoring assignment, the last student she expected was Cade. Not only has the football star earned a reputation as the best looking heart-breaker on campus, his recent trial has made him notorious.
But Cade is done with his past and he wants to prove it. When his teammates invite him to a celebration in his honor, he asks Vi to come along to keep the party-girls at bay. Except when Vi shows up without her glasses, she's as sexy-hot as a runway model. Worse, his tutor is as off-limits as any woman can get. As the season continues, sparks fly while their chemistry darts from simmering to scorching. Until everything is blown to hell. Challenged by hateful rumors and a devastating injury, will these star-crossed lovers find the mettle to get back in the game?
Order Now!