The Highland Laird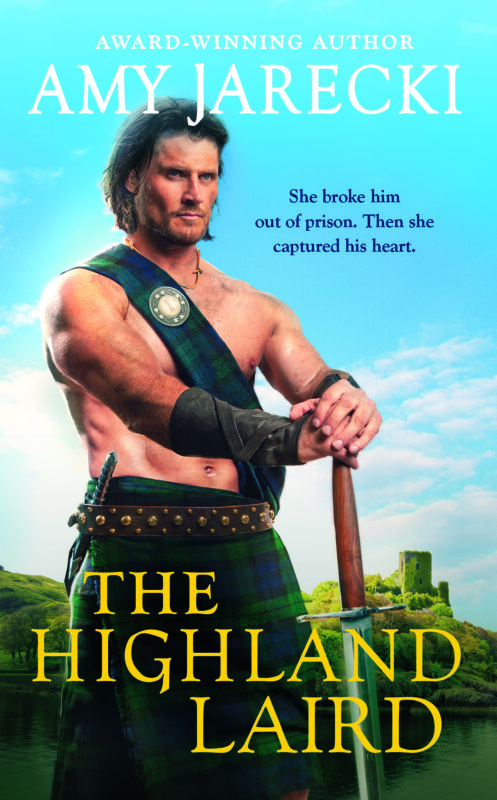 Framed for murder, the last person he expected to save him was a slip of a lass and her faithful hound.
Shivering, Emma scooted closer to Ciar. "Do you think ghosts live here?"
"Nay." He snorted. "If they did they've been supplanted by the pigeons."
She laughed at his humor as she felt his nearness, felt the warmth radiating off him. Would it be too audacious if she mentioned their kiss? Could she ask him if he enjoyed it?
What if he did not?
What if he didn't even remember kissing her?
Goodness, she could be ruined merely by her thoughts.
But aren't I already ruined?
After all, she'd ridden to Fort William with a lad she barely knew. She'd broken into a government fort and freed an important prisoner. And now she was in hiding with that very man. A braw, handsome, loving Highlander.
Dunollie.
She'd been ever so fond of Ciar all her life. "Since I am ruined," she blurted. "I'm happy it is with you."
"I beg your pardon?" he asked as if she'd uttered a blasphemy.
"You cannot think for one minute Robert will be able to arrange my marriage after all I've done in the past two days."
"If any man utters a word about ruination, he will face me."
"No one need speak it. 'Tis a fact." Emma almost smiled. What did it matter if she was ruined? She'd already known her destiny was to live out her days at Glenmoriston. In fact, this adventure was the most exciting time of her life. It might be the only exciting thing that would ever happen to her.
She tilted her face toward the sound of his voice. "I want…" Her stomach squeezed. What if he refuses?
"What do you want, lass?" he asked, his voice low, soothing, making her feel as if she could say anything to him.
Just out with it!
Her tongue tapped her upper lip as her skin tingled, especially her breasts. They felt as if they craved some forbidden desire smoldering deep inside. "Will you kiss me again?"
Order Now!