The Highland Renegade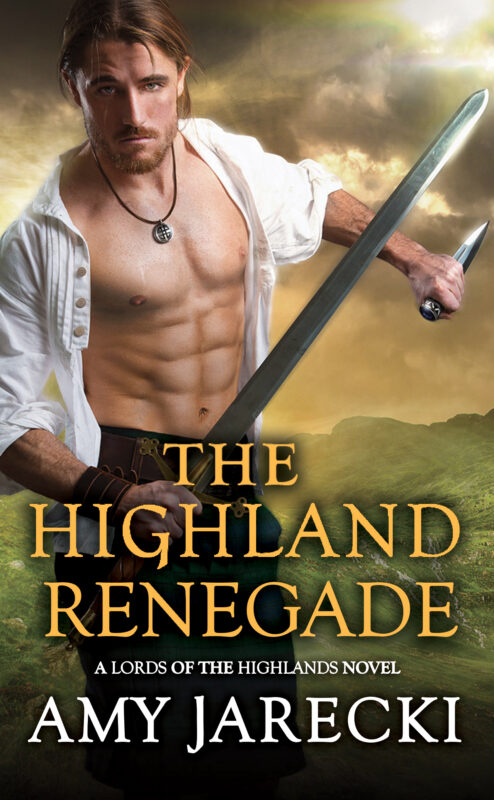 Meet Robert Grant, the fiercest Highlander in Scotland!
"A chieftain's daughter falls for the leader of an enemy clan in Jarecki's engrossing fifth Lords of the Highlands installment." – Publishers Weekly
"Flirtatious, sensuous romance and adventure fill the pages of this mesmerizing historical, and the undercurrent of Jacobite rebellion raises the tension." – Publishers Weekly
"…a knockout love story, with an action-packed plot…"—Booklist
"Amy Jarecki has written a page turning historical romance this reader could not put down and did not want to end! Highly recommend!" ~ NetGalley Reviewer
"Jarecki further enhances her reputation for crafting stellar Scottish romances by giving readers a knockout love story, with an action-packed plot richly imbued with colorful period details and a perfectly matched hero and heroine whose sensual exploits are hot enough to warm the coldest of Scottish nights." – Booklist
"If you enjoy a stirring romance, intriguing characters and a fast-moving plot with danger aplenty, then get your hands on THE HIGHLAND RENEGADE!"—Fresh Fiction
"A truly captivating read to relish!"—Fresh Fiction
"THE HIGHLAND RENEGADE will delight historical romance fans who will appreciate Jarecki's sense of the times, historical accuracy and vivid scenes." – Fresh Fiction
"This scintillatingly sexy, sensuously romantic, and excitingly bold adventure is my favorite of the series so far! It is fast-paced, well-written and populated with likable and memorable characters." – Barbara Rogers, Flippin' Pages.
"With passion, precision, and consummate skill, Jarecki has penned an adventurous romance that is greatly enhanced by an exquisite depiction of life in the early 18th-century Scottish Highlands. Beautifully done." – Library Journal
Order Now!